mallmar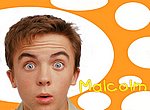 Hors ligne



Inscrit le: 22 Mar 2016
Messages: 189


Localisation: Montpellier
Posté le: Lun 3 Juil - 02:18 (2017)

 

   Sujet du message: Along The Way Owning An Identity A Moss Family Autobiogr

---

Along the Way: Owning an Identity (A Moss Family Autobiography)

by

Leonard Moss

>>>

DOWNLOAD BOOK

Along the Way: Owning an Identity (A Moss Family Autobiography)



I am a hybrid—at times a common stereotype, at other times a changeable invention with a dramatic imagination, gradually assembling an elastic self, piece by piece, coherent once in a while, often incoherent or lacking in awareness. My identity has been continually accumulating, for better and worse, never stationary for long, especially during earlier years, but always trying for unity. I had to learn most things from scratch, particularly what goes into feasible relationships. Whatever its origin, strength, and fallibility, an evolving identity did not materialize by accident, legacy, or coercion. In order to own it, I had to earn it. I had to build, repair, and defend it. It did not come free of charge. I am still making adjustments to my intellectual, emotional, and physical equipment in my eighties. My story involves constant learning or correcting—not merely to achieve durability and behave sanely toward others but also to deal competently with natural or social challenges, to reconcile my contradictory reactions, to find a lively, interesting way to live in the world, and to engage in worthwhile labor. Not until my middle forties (here comes another damned growth experience!) did I start to understand two-way communication, my path to long-delayed maturity. Most of the diligent, persistent forays to build a serviceable model had been incomplete because they were self-centered, one-sided. Happily, they eventually led to greater rapport with wife, son, students, friends, and (sometimes) strangers. Two-way exchange enabled me to tie together my disconnected acts, thoughts, and feelings. Now I wish to illustrate its operation and value during my trials as an identity builder. So I shall tell a tale, co-authored with my wife, describing the tussle. Shaoping joins me in this project to contribute an account of her own journey toward stability and self-invention during a grueling challenge to her integrity by oppressive agencies in China. Her brave response contrasted to my floundering. I evolved; she rebelled. We joined forces to defend how we wanted to live.